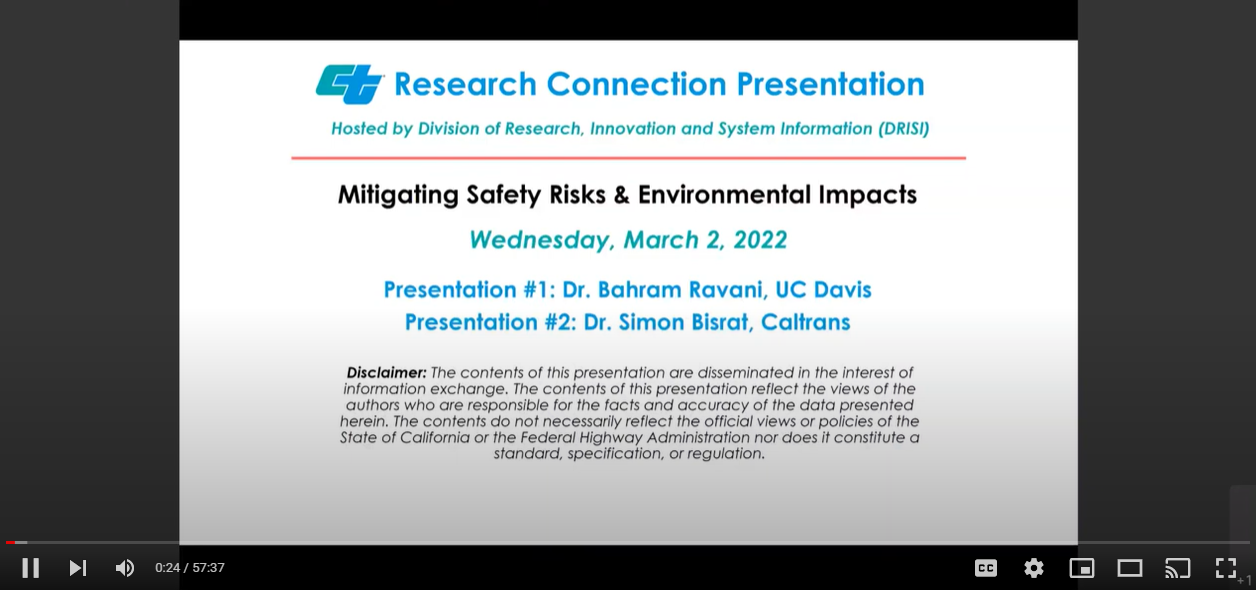 Earlier this month, California Department of Transportation's Division of Research, Innovation and System Information (DRISI) presented an hour-long webinar on two recently initiated research studies related to highway maintenance.
The webinar featured presentations from both projects' researchers, who discussed the goals and anticipated outcomes of their work.
First, Dr. Bahram Ravani from the University of California, Davis described how his team is developing a new maintenance prioritization tool, using project location, activity type and other considerations to determine risk. The tool is intended to improve highway workers' safety while increasing the efficiency of maintenance work.
Next, Dr. Simon Bisrat, who manages the DRISI Environmental Impact Mitigation Research Program, described the cost-effective mitigation strategies that can be integrated with existing highway infrastructure to allow sensitive wildlife like amphibians and reptiles to cross safely.
Learn more about both projects by watching the recording on YouTube: Mitigating Safety Risks and Environmental Impacts, March 2022.
Image source: DRISI