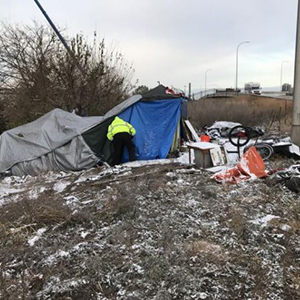 Areas with tall grass can obscure hidden objects or even people, posing serious risk to maintenance crews. To reduce the risk, Minnesota DOT investigated remote sensing tools that could be used to identify dangers hidden from the naked eye.
The most promising tools offer a range of sensing capabilities, including infrared/thermal imaging, polarization filtering and radar. These are detailed based on applicability, availability, cost and more.
Read the research synthesis report: Remote Sensing in Maintenance Work, October 2020.
Image source: Minnesota DOT