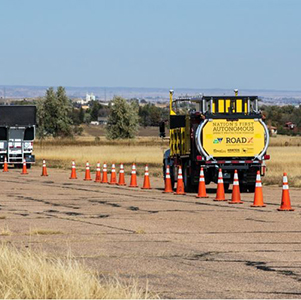 While automated truck-mounted attenuators, or ATMAs, can help keep human drivers out of high-risk road maintenance situations, little was known about how maintenance crews feel about the technology or whether workers trust this driverless vehicle to keep them safe in the field.
Surveying more than a dozen workers with varying levels of experience working alongside ATMAs, researchers for Colorado DOT found that as workers' training and experience with the vehicles increase, so do their confidence and trust in the technology's capabilities.
Read the report: Evaluating the Human-Automated Maintenance Vehicle Interaction for Improved Safety and Facilitating Long-Term Trust, May 2021.
Image source: Colorado DOT