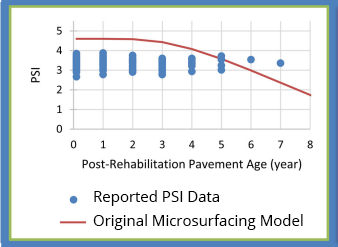 For decades, South Carolina DOT has relied on pavement performance models to anticipate future maintenance needs and budget accordingly.
Given changes in pavement materials and practices, as well as improved data collection technologies, the agency sought to determine whether the models still provide accurate predictions.
Finding that modern pavements are slower to degrade than previously thought, the agency will be better positioned to conserve its limited resources.
Read the report: Pavement Performance Curves: Modeling Pavement Deterioration for SCDOT, February 2022.
Image source: South Carolina DOT