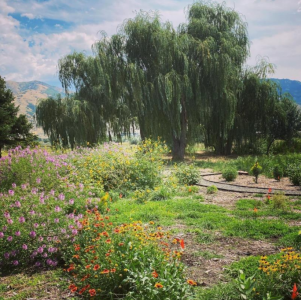 Butterflies, bees and other pollinator populations are in decline, potentially affecting the quality, health and production of the United States' agricultural resources.
To support these critical populations, increase the recreational and educational value of state-owned property and reduce the need for maintenance, the Utah Department of Transportation established a pollinator habitat at a rest areas as part of a pilot research project.
Signs and other educational materials were developed to enhance visitors' experience, and a manual outlining site selection criteria and guidelines for designing, establishing and maintaining similar areas can help the state implement similar projects in the future.
Read the report: Pilot Pollinator Habitat at UDOT Rest Area in Perry, Utah, June 2023
Image source: Utah Department of Transportation