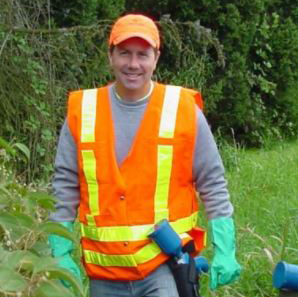 Enjoy a free, hour-long virtual field trip through Washington's Olympic Region on February 17, 2021 from 1:30 – 2:30 p.m. Eastern to learn how the state's maintenance teams tackle a variety of challenges related to terrain and weather.
From heavy rains and mudslides to fog and snow, this mountainous highway corridor spans more than 1,000 miles and provides ample opportunity for transportation-related innovations. Ray Willard, State Roadside Asset Manager (pictured), will highlight the technologies and systems his crews use to keep the routes safe for all users.
Register to attend or to receive a link to watch the recorded presentation at a later time.
Image source: Washington State DOT