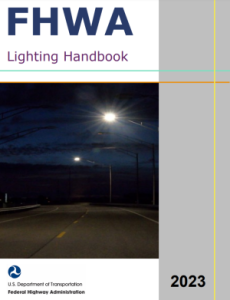 Earlier this year, the Federal Highway Administration (FHWA) published an updated Lighting Handbook for that offers guidance for enhancing nighttime visibility and maintenance activities that should be considered before and after a lighting system has been installed.
To discuss the publication and updated guidance, The FHWA's Center for Accelerating Innovation will host a webinar on December 12 from 1 p.m. – 2:30 p.m. Eastern.
Presenters will share the importance of involving maintenance staff early in planning discussions, and how long-term maintenance and operational costs should factor into an agency's decision-making process.
View details and register.
Image source: Federal Highway Administration