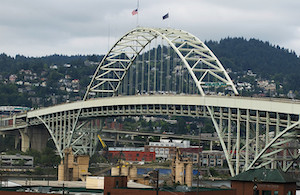 TRB has published a new E-Circular that provides an overview of the current state of the practice for structural monitoring technologies. Chapters address the purpose and value of structural monitoring; when to consider the use of structural monitoring; types of sensor technologies; implementation; transforming data into knowledge; ensuring a financial return from a structural monitoring project; and frequently asked questions.
Read the report: Structural Monitoring, June 2019.
Photo courtesy of Oregon DOT.